CH-9565 Schmidshof -- Tel CH-(0)71 651 18 26, hallek@hallek.org

1984, HALLE K was founded, in the empty factory hall "K" in Bürglen, close to the "lake of Konstanz", in Switzerland.


2018 April 28.: ShedBar with HALLE K, in the Eisenwerk Frauenfeld. flyer (pdf) to share.
We will shape the factory hall with sounds and projections from our "preferred videotapes"
Live performance (about 9pm), with support from Mario Marchisella, Holger Walther and Hannes Bisegger!


Musicians and artists
from Zürich (CH) to Düsseldorf (D), developed the idea "performances for all senses".
We work as a team on projects with a varying cast of musicians and artists to act with multimedia-projections and sound in live-performances.
HALLE K performs Noise Music to Pop Sound, Experimental Sound from sampler to harmonium and music with conventional and self constructed instruments. Video-, film- and dia projections, overhead projector, light, perfume and pyrotechnic are part of the actions with musicians and performers.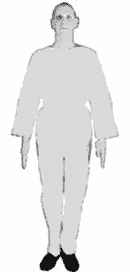 PERFORMANCES:
First action in the art exhibition "Bellevue" 1984, in Kreuzlingen. 1984-87, musical performances in Zürich - Bern - Weinfelden - Basel - Konstanz - Düsseldorf - Köln - Solothurn - Frauenfeld. Music productions in galleries, in churches or recreation areas. Performances with the cabaret "Götterspass", for the "Theater Off" Genf, Open Air concert "Ereignis - Liesberg". Performance during the art exhibition "Alles und noch viel mehr", Art Museum Bern. Political productions for Nicaragua, for autonomous culture places, against new Highways. 1988-99 performances at the "Noisestruktur Festival" Ravensburg, in the galleries de Fabriek Eindhoven, "Alexander Hodel" Zürich, "Shedhalle" Frauenfeld, "Macelleria d`Arte", "Kunsthalle", "medialounge" and "AnStadt98" in St. Gallen, "Artroom" Kreuzlingen, "eg@l" electronical art depot and "Neue Boerse" in Zürich (as examples). Some TV stations broadcasted "HALLE K", "Fri-son" 1988 from "SF1", "Kunsthalle" 1995 from "Züri 1" and "media lounge" 1997 from "Star TV".

SOUND PRODUCTIONS:
CASSETTES:
1984 "Glas und Metall", self production.
1985 "Green Gold", product "ddd" Bonn BRD. 1986 "Heartbeat" self production.
1987 "The Sampling Sampler" Synthetic sounds from Switzerland, "Lux Noise" production.
1989 "Schall und Wahn", 1992 "triggered" and 1993 "lemonsand" in self production.
Vinyl-RECORDS and CDs:
1987 "1990" Sampler against new prisons, pyramid records.
1988 "HALLE K", Ex Libris records.
1997 "SKAMPLER 3" phonag records.

VIDEO PPRODUCTIONS:
(Betacam, U-matic, VHS, DVD and www)
1985 "Glas und Metall", performance in the Big Apple Zürich, production "Videoton" ETH Zürich.
1986 "Steine und Messer", event "Alles und noch viel mehr" of the Art Museum Bern, production "Petson Video" Bürglen.
1987 "Blinde Tiere", concert in the Rote Fabrik Zürich,
1990 "Schall und Wahn" tour, production "Magic Camera" Zürich.
1991 "Löffel", 1993 "Zitronensand", 1994 "Klang und Kleid", 1995 "guinea-pig",
1996 "interface", 1996 "Konstruktion der Persönlichkeit", 1996 "der Auftrag" und 1997 "@if_finger", Halle K - performance videos in self production.



2016, HALLE K workshop, "Ich atme Dich ein / I breathe you in", Shed Eisenwerk, Frauenfeld.
Video "Kali" / Marcel Hollenstein, video&concepts, sounds&text / Karl Steffen, video&concepts / Jorge Oswald, guitar.
Interaktive performance within the international artproject, "Meer Teilen: Buen Vivir".

2012, release of our HALLE K DVD. Video production, HALLE K performances 1984 – 1997.
Reason for this DVD is the book project, "the 80s", from Swiss Punk & Wave Records.
heute und danach, the Swiss Underground Music Scene of the 80's, inklusive HALLE K. Edition Patrick Frey N° 121, ISBN: 978-3-905929-21-8.


2000, our CD-ROM, "work in progress", was presented at the International Media Art Festival "VIPER".
Have a look at a html excerpt of the "work in progress" CD-ROM.