Halle K is planning a Performance in the Max Frisch Bad in Zürich, Freitag 30. April 2021.
Dank der Organisation «Maison du Futur» wird die Infrastruktur, für einen sicheren Auftritt trotz Corona Gefahr, ermöglicht.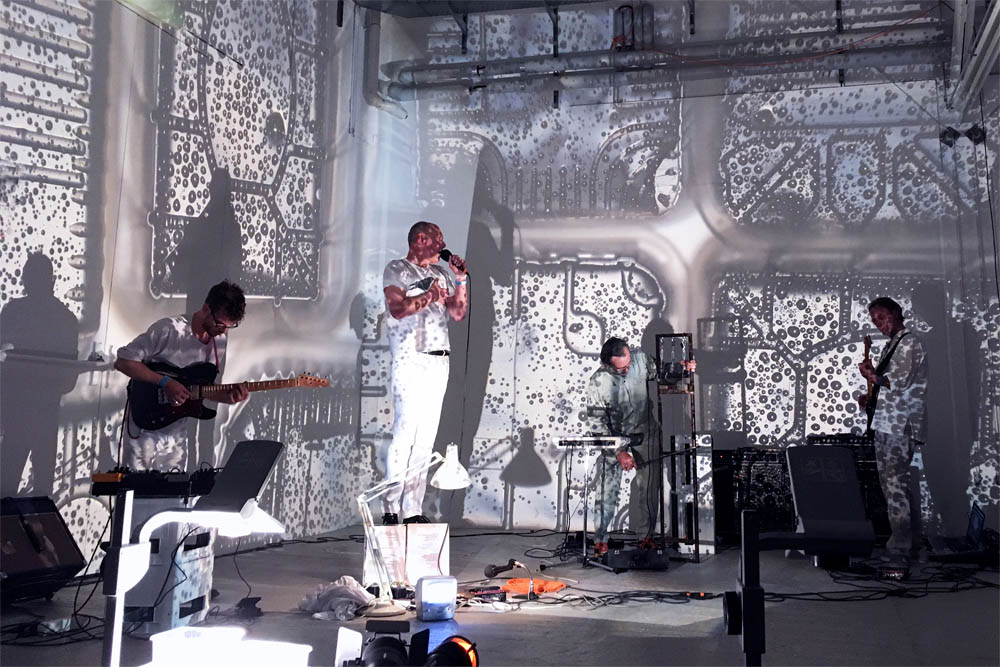 Performance Video, Halle K at the Rhizom Festival, June 2019 in the Rote Fabrik Zürich.
Supported by "Lienhard-Stiftung" and "Kulturstiftung des Kantons Thurgau".


"Resist Entropy", Vinyl EP, released April 2019, by Lustpoderosa,
Compilation EP with Seven Sisters, John Parsley, Das Ding, Geier aus Stahl and HALLE K,
link to a short Preview, link to Schrei and Ignoramus